Al Ain has developed into a modern, cosmopolitan city with quality infrastructure and facilities. This has resulted in increased relocation demand within the city.
Several packing and moving companies offer their services in Al Ain. They provide complete solutions including:
Packing of household and office goods securely.
Loading items properly into transport vehicles.
Moving your belongings to the new destination.
Unloading, unpacking and setting up the items.
Providing storage facility if required.
Experienced packers and movers use the right tools, systems and vehicles to execute smooth transfers in Al Ain.
Benefits of Hiring Packers and Movers in Al Ain
Here are the major advantages of using professional packers and movers in Al Ain:
Saves Time and Energy
Handling relocation yourself takes many stressful days. Movers complete it faster and more efficiently.
No Heavy Lifting
Packers lift and transport heavy furniture, appliances safely. This avoids personal injury.
Secure Packing
Experts pack fragile goods appropriately using quality materials to prevent any damage.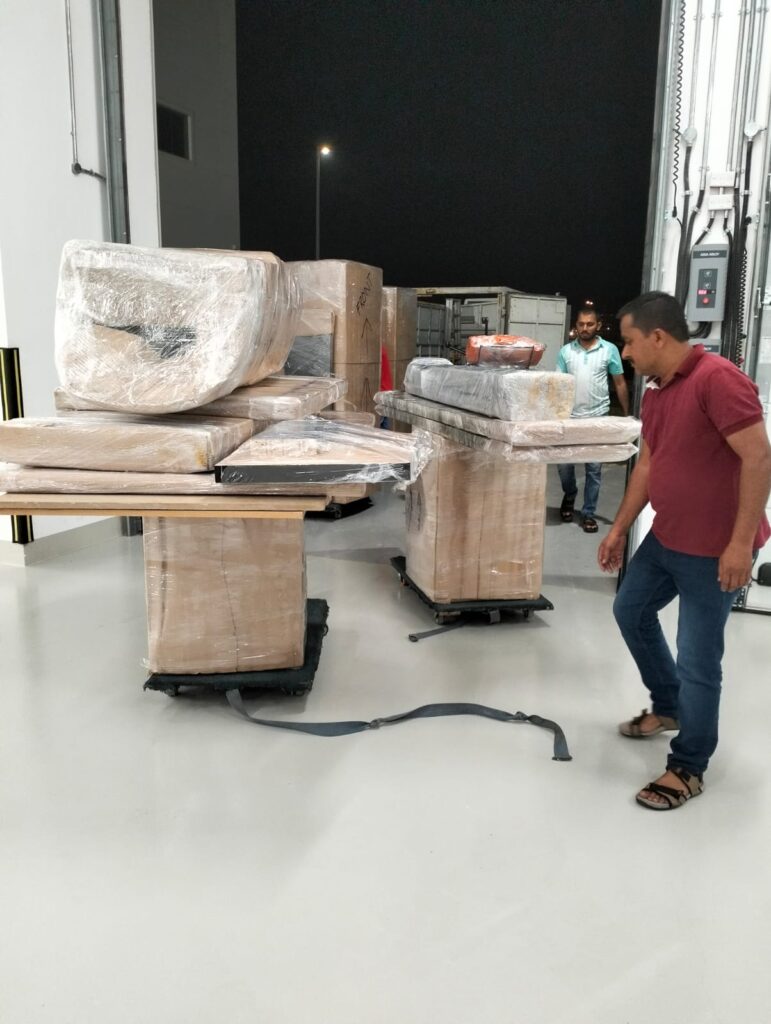 Insurance Coverage
Reputed movers provide goods in transit insurance covering loss due to damages or theft.
Peace of Mind
Professionals handle entire relocation properly so you feel relaxed.
Tips for Selecting the Right Movers
Here are useful tips for choosing the best packers and movers in Al Ain:
Verify they are licensed and approved by Al Ain authorities.
Read online reviews to gauge their service quality and professionalism.
Obtain quotes from multiple companies to compare prices. Avoid very cheap deals.
Check they have well-trained staff and latest equipment.
Opt for movers that provide temporary storage facilities if required.
Ensure they give comprehensive goods in transit insurance coverage.
Choose a company with an established local office.
Ask for referrals from previous clients.
This will help identify the most reliable packers and movers in Al Ain for your needs.
Top Packers and Movers in Al Ain
Some of the leading packers and movers companies in Al Ain include:
1. Middleeast Movers
Middleeast Movers is an established company in Al Ain providing trained staff, packing materials, vehicles and insurance coverage for relocation.
2. Home Shifters
Known for skilled workers and excellent client service, Home Shifters offers efficient home and office moving solutions in Al Ain.
3. Swift Transfers
Swift Transfers provides quality packing materials, GPS-tracked transportation and experienced professionals for safe moving.
4. Crystal Movers
Crystal Movers has a trained workforce and specialized equipment for hassle-free packing and transportation services.
5. Safe Relocations
Safe Relocations is a licensed company offering packing, temporary storage, transportation and insurance for goods shifting in Al Ain.
Relocation Checklist
Proper planning ensures organized relocation. Here is a handy shifting checklist:
Start decluttering early and dispose unwanted stuff.
Notify relevant companies and agencies about change of address.
Check dimensions of doors, lifts etc. at new location.
Keep passports, documents, valuables ready in one place.
Backup digital data and collect media items like photos.
Purchase packing supplies – boxes, tapes, bubble wraps etc.
Book your selected professional packers and movers in advance.
Pack a bag with essential clothes, medicines etc. for moving day.
Obtain detailed inventory and invoice from movers before unpacking.
Carry jewelry and high-value items yourself during transit.
Advance preparation enables smooth and successful moving.
Conclusion
Relocating homes or offices in Al Ain can be made hassle-free by hiring reliable and experienced packers and movers. They provide trained staff, packing materials, vehicles and insurance coverage for safe transportation of your goods. Comparing multiple companies and preparing properly also facilitates efficient shifting. Professional movers optimize the complex process of relocation enabling convenience.